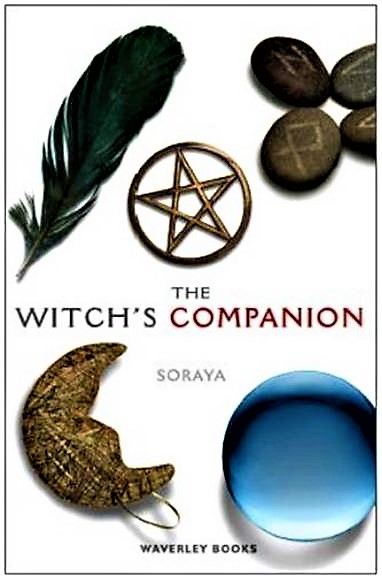 Soraya, has compiled The Witches Companion for those who, over the years many have asked Soraya, "Where do I start?" In this book Soraya answers that question and provides information for the new and the experienced witch. Being a Pagan means having respect for every living thing, appreciating the beauty and fragility of Mother Earth and everything on around and related to it. Soraya takes you from the first steps of recognising that you want to be Pagan, to the intricacies of performing rituals and casting spells. This comprehensive reference book includes The Cycles of the Moon, Casting Circles, Drawing Down the Moon, Magickal Tools, Meditation, Candle Magick, Ritual Verses, Initiations, Pagan Festivals, Sabbats, Invoking Rituals and Breaking Spells.

Get your signed copy here

Sorry temporarily sold out

Soraya's Book of Spells contains a wonderful and comprehensive set of spells. The origins and history of spells, and their rituals throughout the cycle of the year are explained in the first half of the book, with the materials you need, and the purpose of each spell.
The second half of the book presents a collection of spells covering such topics as luck, love, health, career, prosperity,and travel. Soraya's Book of Spells contains everything that is needed to follow the pagan path, and is a must for both the beginner and practicing witches. Book of Spells has sold over 100,000 copies.
Here are some spells crafted for you
So that your wishes may come true
Written by light of the moon
Use them wisely, results will come soon
With love and respect, you make your plea
That it be blessed by the power of three
Your work the Lady watches to see
That it harm none so mote it be
The Little Book of Spells by Soraya contains new spells for special and everyday occasions such as job interviews, moving house, courage, money, career, and good things such as blessings, and a calm life. With a decorative design printed in two colours this book is an ideal companion to Soraya's new The Little Book of Cord and Candle Magick.
£4.99 plus P&P Oversees orders may cost more